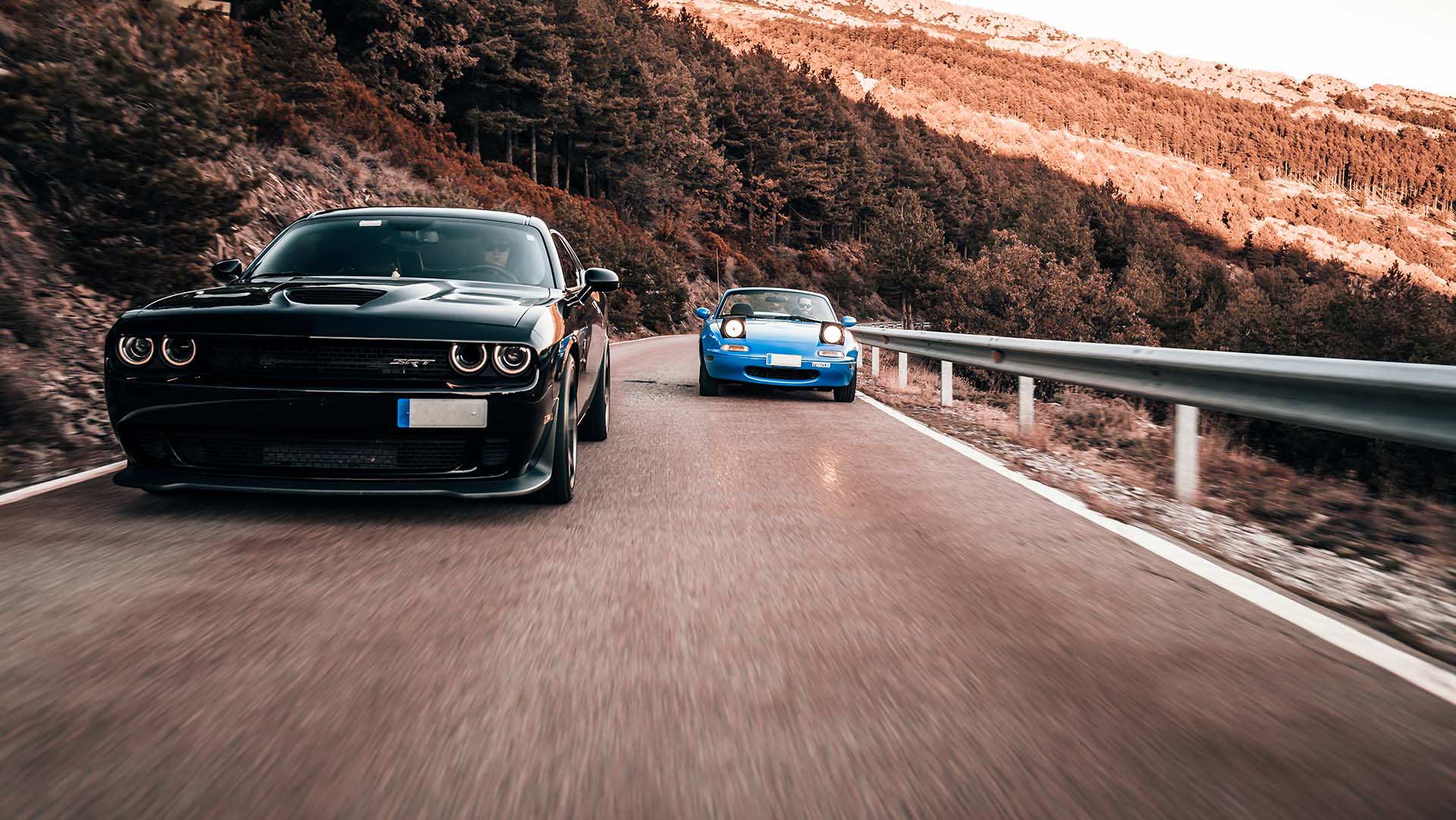 RoadStr Ambassador – Event Guidelines
Follow the guidelines below to ensure a successful event! You can access the latest published Ambassador events by viewing this link.
Decide what you want to do
Types of events:
Organize a route/drive with other enthusiasts

Attend a larger automotive event together

Create a casual meetup

Photo session
Check if another event is already created by another local ambassador during the same day in your area. You can check for upcoming events in the app on the search screen or nearby in the My events screen.
Create the event in the app at least 8-10 days in advance.
Don't forget to put a clear title, image, clear explanation in the description field, activate the event chat, and the approximate timing and initial location.

Coordinate with a Photo Ambassador from your area is possible in order to attend your event and create quality content

If you know a friend or user that is going to attend the event, ask them to attend the event right away on the app. Having more than one attendee helps to highlight your event.
Drive/Route
Plan a route on Google Maps and include it as the link on the event. . You can define a route on Google Maps with several waypoints to make it easier for users to navigate.

We recommend that the initial meeting point is easy to access and away from busy areas (for example, meet at gas stations, large parking areas, or cafes). Meet close to the beginning of the route and ensure the meeting place is free to access.

Consider meeting early and plan to use roads with little traffic.

Plan a mid-point to stop or the end of the route for taking cool photos and where all of the participants can chat.

In the app, change the event to private once you've reached a large number of participants. For drives, we recommend no more than 12 or 14 cars. Consider breaking into 2 or more groups for larger events.

A good plan is to start somewhere with a small breakfast or coffee, or end somewhere for a casual meal. Do not ask participants for money. If you reserved a place to eat, include the approximate cost on the event details.
Attend an automotive event together
If there are some larger automotive events in your area, a good plan is to meetup at some point and drive together to the event.

Let participants know in advance of certain aspects such as the cost of entrance, parking areas, and the time of arrival to the event.

Meet at a point with easy access, not far from the event, such as a cafe, gas station, or free parking area.
Photo Session
Are you a photographer? Select a picturesque point to take group and individual photos of other users' vehicles.

Based on the size of the photo site and number of attendees, change the event to private on the app once you have a sufficient number of confirmed participants.

Sunsets and sunrises as well as shaded areas always help to create better content.
Meetup
Meet with some users to have a coffee or a bite and talk about cars: always a good plan!

Choose a place with easy parking, at a local shop or restaurant to get some food.

We recommend to host smaller meetups, with around 10-15 cars in order to create a more welcoming and personable ambiance for participants.
Arrive to the meeting point at least 10-15 minutes in advance
Activate RoadSharing Mode to let others know you're on your way.

Arrive a little earlier than the rest to be able to greet and get to know all of the participants.

Don't forget to review the list of attending cars on your event to easily recognize them on arrival.

If you have any RoadStr clothing, this is the best day to wear it!

If you already have some decals from RoadStr, don't forget to bring them and hand them out to participants.
Start the event and summarize the plan for participants
Always wait an additional 10-15 minutes after the start time as a courtesy to allow all participants to arrive.

Present yourself as the organizer/ambassador to those that don't know you and summarize the plan for the event. Also present the Photo Ambassador if one is attending.

Create a welcoming ambiance and help introduce participants and their cars to each other.

Remember that in any event where you serve as Ambassador of RoadStr, you must act civilly and in accordance with the law. Do not perform any illegal activities and respect your surroundings and the environment. RoadStr is not responsible for any activities of your event.

Remember that the drive is not a race, and at no time encourage participants to go fast or exceed posted speed limits.

In the case of drive events:

Do not pass illegally, do not drive erratically, do not pass or weave between other users' cars, do not make excessive nor sudden braking when in front of other cars, and pass through populated areas at slow speeds and with minimal noise.

Make groups of 6 or 7 cars with a defined leader and follow the route. Remember to make stops along the route.

Photographers can share original photos when prepared by sharing links through the event chat or posting directly on RoadStr.

Make posts and stories on other social media platforms like Instagram and mention @roadstr_app. RoadStr will share your posts and mention you whenever possible.
Create a nice ambiance and stay connected to the group
Maintain a good atmosphere at all times.

Especially for first-time participants, it's very important to make a good impression.

If the event is a drive, always pay attention to the speed and rhythm of the group so that participants don't get lost. Always use turn signals or flashers, and do not make erratic movements or braking. Remember to activate RoadSharing to be aware of other participants' location, especially when someone gets lost. You can also use the RoadSharing status feature to notify others of any problem.

Use the event chat feature if a participant is lost or for anything unexpected.

In case of a problem, stop the event and help coordinate assistance.

Make posts and stories on Instagram mentioning @roadstr_app during the stops along the route. RoadStr will share your posts and mention you whenever possible.
End the event in a good manner
As you conclude the event, say goodbye to all participants in a good manner and creating a good ambiance.

Ask participants for feedback and welcome them to join upcoming events.

Encourage users to share photos in the app and to tag the event.
Share content from the event
Upload photos from time to time in the days following the event and remember to tag the event and your local and national groups (roadstrgroupusa / roadstrgroupuk / roadstrgroupes)

Like, comment, and connect in the app with participants, especially those you met for the first time in the event.

Check the event chat for messages from participants and send thanks to those who attended.

Share moments from the big day in other social networks and tag @roadstr_app.

If you are a Photo Ambassador, share your best photos with us once you've completed editing. We will share them on our social networks and within RoadStr.
Use past event chats to connect with participants when posting your next event
Whenever creating a new event, notify the participants of past events using the event chat.

Encourage others to participate and to invite their friends from RoadStr
Always think first about the safety and well-being of event participants

RoadStr is not responsible for any incident that may transpire before, during, or after your event.

Make sure you comply with all local and national laws that may apply to your event.

Assure in advance that you have the necessary permissions and access for all locations where your event will take place.